"You Just Keep Us Hangin' On!" Vanilla Fudge LIVE at The Strand!
Weather-wise, it's a relatively mild November 26, 2016 evening in Lakewood, NJ, creating a stark contrast to the dynamic and wildly influential rock music which is about to be performed live in this quiet town this evening.
As last-minute concertgoers scurry down 4th Avenue, they stop at the box office of the historic Strand Theater and inquire about tickets for a rare Jersey Shore appearance of the powerhouse 1960s jam band, Vanilla Fudge.
One of the first American groups to infuse psychedelia into a heavy rock sound to create "psychedelic symphonic rock," Vanilla Fudge helped to create a musical genre which ultimately morphed into heavy metal.
Best known for their dramatic slowed-down arrangements of contemporary pop songs which they developed into monumental rock pieces, Vanilla Fudge started out as a blue-eyed soul cover band called The Pigeons. That group was formed in 1965 in New Jersey and featured current Vanilla Fudge members Mark Stein on keyboards and Vince Martell on guitar. The next year, drummer Carmine Appice was asked to join the up-and-coming group.
After hearing the band perform live at a club, representatives of Atco Records offered the group an opportunity to record a single — a cover version of The Supremes' "You Keep Me Hangin' On" — under the condition they change their name. Since they were white musicians who played with a lot of soul, they chose the name Vanilla Fudge.
In 1967, the band released its debut album, Vanilla Fudge, which rose up the charts even without the benefit of a hit single. After performing "You Keep Me Hangin' On" on The Ed Sullivan Show, however, Atco re-released the song as a single, and this time it climbed into the Top Ten.
With their unique rock style, Vanilla Fudge went on to record more popular albums and tour the world, ultimately influencing such major rock bands as Deep Purple, Yes, Styx, and Led Zeppelin.
In 2010, the group's current bassist, Pete Bremy, joined the band. Now, the four members of Vanilla Fudge find themselves looking forward to 2017 when the group will celebrate the golden anniversary of its founding.
At the Strand Theater, Vanilla Fudge takes the stage to whoops and hollers, opening with a unique hard rock version of the Neil Diamond-penned Monkees' hit, "I'm A Believer."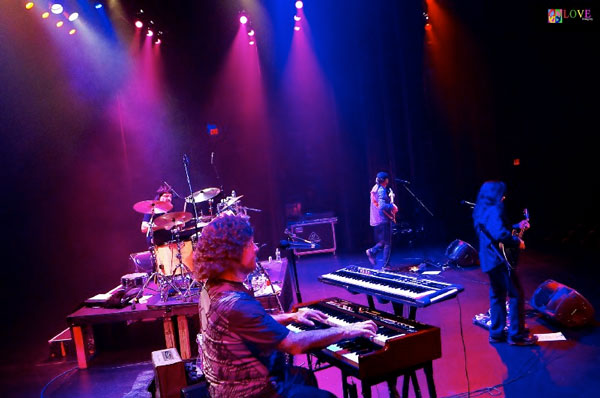 The sound of the group is powerful — Carmine Appice's brilliant drumming lays down the beat while bassist Pete Bremy solidly holds down the bottom. Keyboardist Mark Stein deftly alternates between playing synthesizer and organ and Vince "Vinny" Martell rocks out on guitar.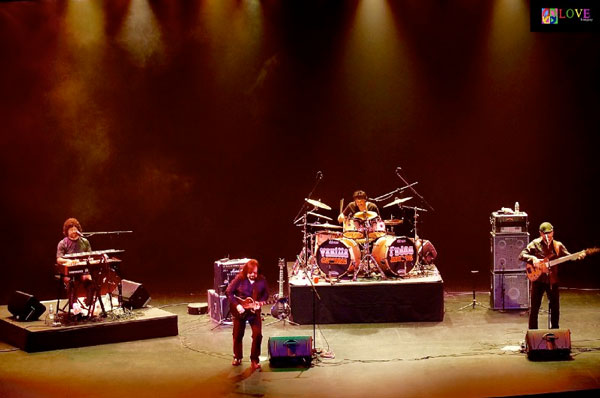 Keyboardist Stein greets the crowd, introducing the band's next number as "a tribute to our friends, The Doors," at which point the group launches into a slow version of "Break On Through to the Other Side." The tune opens with a sort of a heavy Latin beat played by Appice on the drums and later advances to a killer guitar solo by Vince Martell with creative support underneath provided by bassist Pete Bremy.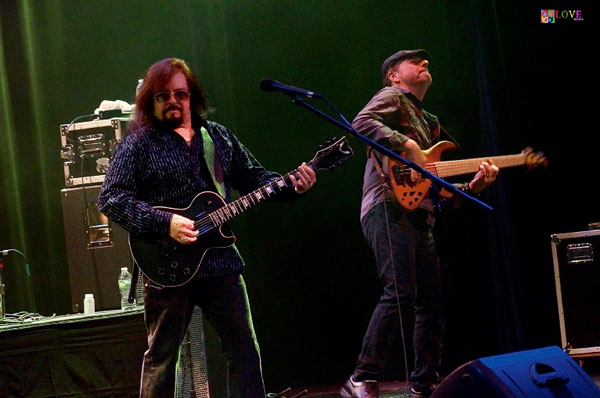 As the piece continues to progress, Stein's keyboard playing skills are highlighted on an interlude which morphs into a Keith Emerson (Lake, and Palmer)-like organ solo, followed by a reprise where Stein ultimately sings out, "Here we are on the other side!"
Following appreciative applause, Stein asks the crowd, "How are you all doing?" going on to remind this audience that "in January, Vanilla Fudge will celebrate its 50th anniversary as a band."
Introducing a cut from their 1967 debut album, Stein talks about the "civil rights movement" which was going on at the time, and dedicates the song to "Dr. Martin Luther King — and all the other people who love this song."
Carmine Appice stands behind his drum set to sing lead on this number as he and the rest of the band provide a poignant tribute to Dr. King on Curtis Mayfield's "People Get Ready," a performance which results in a standing ovation.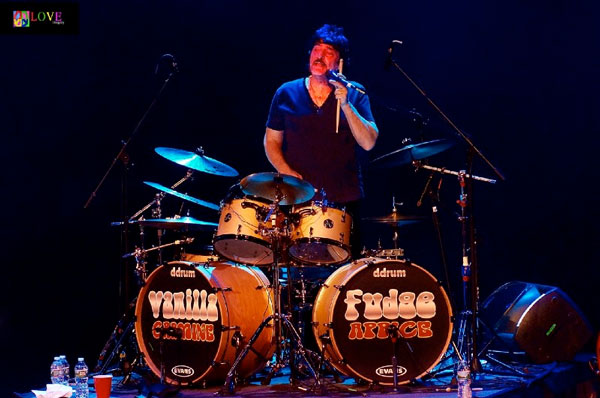 Appice takes a moment to reveal to the crowd, "When I was younger, I came to Lakewood for 17 years — every summer — and I went to the movies in this very theater," going on to excitedly exclaim, "I saw Godzilla here!"
After announcing, "We're gonna do the flip side of our single, 'You Just Keep Me Hangin' On,'" Vanilla Fudge performs a blue-eyed soul version of "Take Me For a Little While." On this number, the band reflects the influence of fellow Jersey musicians, The Young Rascals, as Carmine Appice deftly spins his drum sticks to the music.
"You gotta help us out on this next song!" announces the band as they encourage the audience to sing along on their own unique rendition of the Spencer Davis Group's 1966 Top Ten hit, "Gimme Some Lovin'."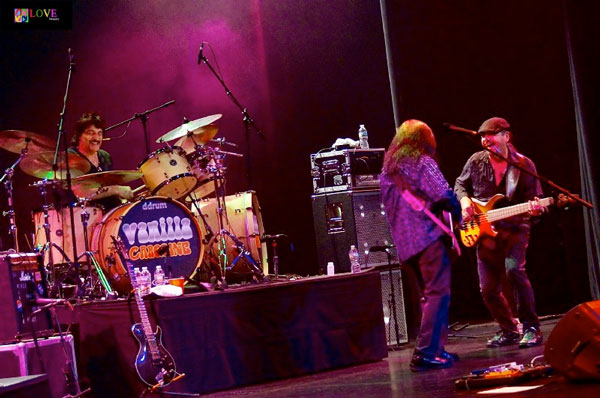 Mark Stein dedicates the group's next number to victims of violence from "Paris" to "Orlando" and all around the globe, saying, "Let's take a moment and pray for peace." It is here the group performs a sensitive version of their lovely rock ballad, "Let's Pray for Peace."
The audience reacts approvingly, after which the the band launches into their tune, "Break Song." In this piece, Stein rocks the Strand during the tune's keyboard interlude. Then, in the coda, he stuns the audience with his accomplished synthesizer playing, alternately making the instrument sound like a symphony orchestra, a live vocal choir, and a shimmering brass section.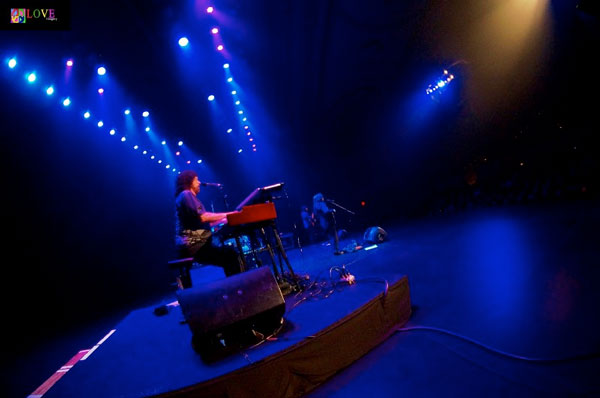 Following a long jam on "Good Good Lovin'," the group goes on to perform its most ambitious number of the evening, a medley of their tunes, "Some Velvet Morning" and "Season of the Witch." On this amalgamation, Vince Martell is not only featured on lead vocals but is also featured as he leaves the stage for a time and strolls among the audience members seated in the Strand Theater's orchestra section playing a screaming guitar solo!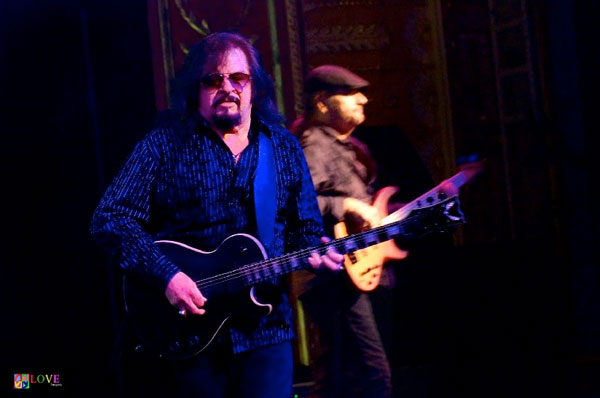 Appice takes the mike, explaining to the crowd, "We did this next song on the Ed Sullivan Show," after which it "climbed up the Billboard chart." At this point, he and the band perform a soulful version of Junior Walker and the All Stars' 1965 Top 5 tune, "Shotgun," which Vince Martell intersperses with a wailing motif from "Greensleeves" played on his electric guitar.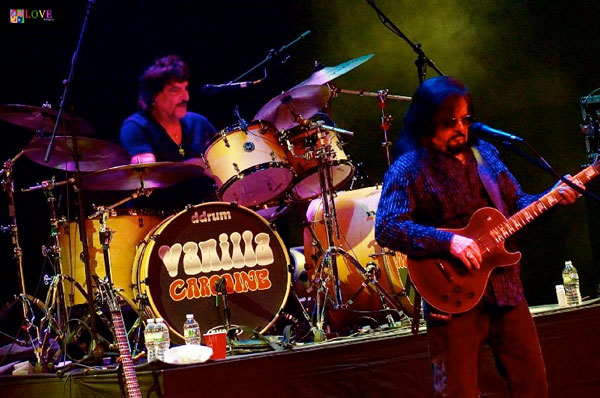 "Shotgun" is followed by a simply jaw-dropping drum solo by Carmine Appice.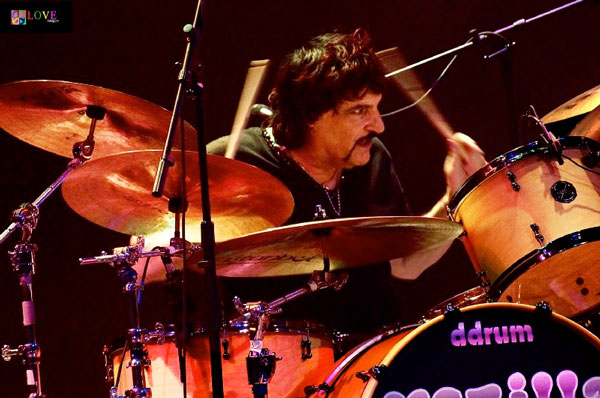 At one point, Appice keeps the beat despite the fact that he's seamlessly alternating the use of a single drum stick between his two hands. Playing with precision and power, Appice provides ample evidence that he is one of the premiere rock drummers of all time.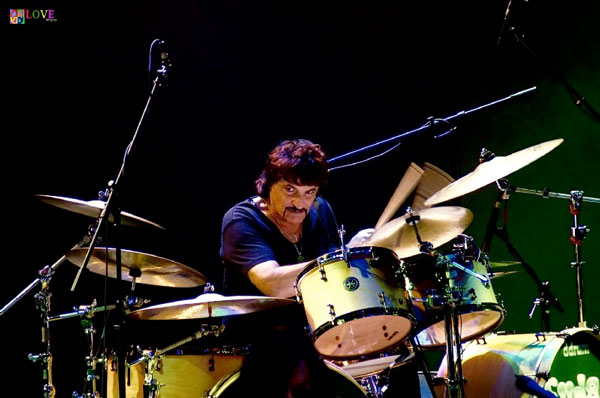 "Are you with me?" he asks.
"YES!" cries the riveted crowd.
"Then repeat after me," he says, singing "Hey hey hey hey," to which the audience cheerfully responds both singing and clapping.
"You having a good time?" he asks, after which the audience screams approval.
"Give it up for Carmine!" exclaims bassist Pete Bremy.
Next, Vince Martell takes the mike and talks about the band's' Jersey connections. "Mark is from Bayonne," he states, and "Pete is from Paterson," going on to add, "I'm from The Bronx, however!"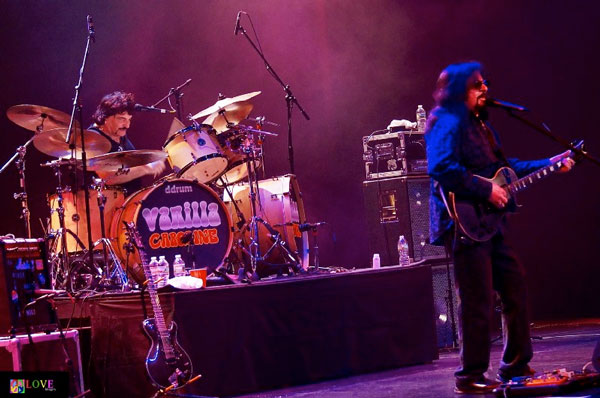 Keyboardist Stein says, "In the late 1960s, we got crazy putting a psychedelic symphonic twist on the music we played. Thank goodness for underground radio, especially in San Francisco and New York City, as they enabled us to be who we were and to be creative. One night we were listening to a Diana Ross and the Supremes' song and we slowed it down to make it our own."
Going on to add, "We want you to sing the chorus with us each time it comes around," Vanilla Fudge performs a stunning interactive rendition of it's all-time most popular number, "You Just Keep Me Hangin' On."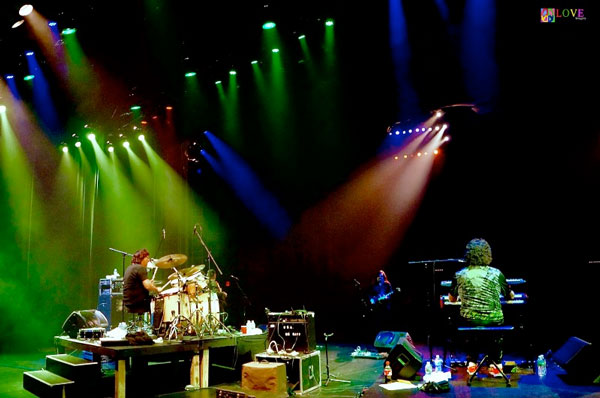 Following a standing ovation, the band members thank the audience exclaiming, "Good evening, New Jersey. Have a happy 2017!"
With shouts of "One more! One more! One more!" emanating from the standing crowd, the band returns to the stage, Stein exclaiming, "The best place in the world — New Joisey!"
Going on to reveal, "We had a request to perform a song by Rod Argent" Stein asks — three times! — "Are we ready?"
"YES!" the crowd screams, crescendoing louder each time.
For their encore this evening, Vanilla Fudge performs a powerful and creative version of The Zombies' 1964 smash, "She's Not There," featuring shifting meters and textures.
As the audience takes to its feet one last time, Appice tosses a pair of drum sticks out into the standing crowd, and Stein exclaims to an appreciate crowd, "God bless you guys!"
And the crowd's reaction to experiencing this evening's mighty Vanilla Fudge retrospective of 49 years of innovative rock?
"You just keep us hanging on!"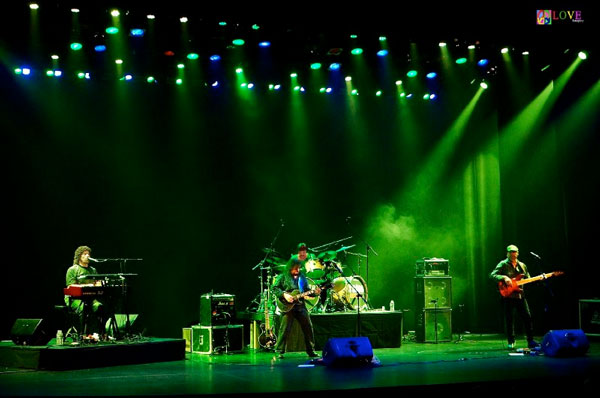 For more information on Vanilla Fudge tour dates, music, and more, please go to www.vanillafudge.com. To find out about upcoming programs at The Strand — including The Village People & Harold Melvin's Blue Notes on December 17, 2016; One Night With Elvis! starring Richie Santa on January 7, 2017; and Pop, Rock and Doo Wop LIVE with the Brooklyn Bridge and many more on April 28, 2017— please go to www.strand.org.