"My Mother's Italian, My Father's Jewish and I'm in Therapy" LIVE at The Strand!
On Friday, November 18, 2016, audience members can be seen streaming their way inside the historic Strand Theater in Lakewood, NJ to experience a Garden State presentation of the international hit comedy show, My Mother's Italian, My Father's Jewish and I'm in Therapy.
The show — one of the longest running one-man comedies in history — recently celebrated its four-thousandth performance! Described as "one part lasagna, one part kreplach, and two parts Prozac," it ran on Broadway from 2006 to 2008. Since then, it has been performed in theaters around the world starring a variety of different actor/comedians in the leading role.
Tonight's performance of My Mother's Italian… at The Strand, however, features the play's original star and creator, Steve Solomon. Explains Solomon, "I always do the shows in the Northeastern United States… because those audiences just get it."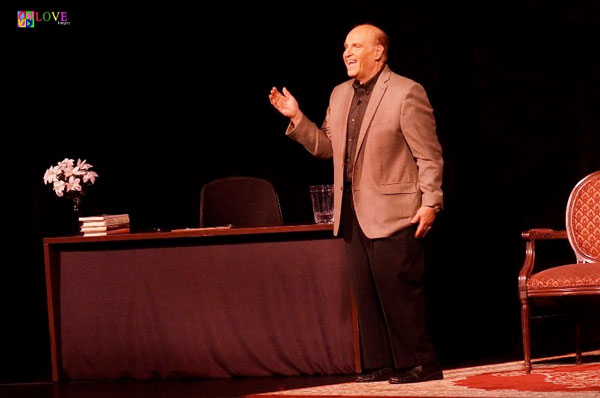 As a boy who grew up in the multi-ethnic neighborhood of Sheepshead Bay, NY, Solomon found he had a knack for picking up dialects and accents. Since childhood, he's also been a prolific writer of jokes and stories.
Using this gift for humor, dialects, and sound effects, Solomon went on to become a successful physics teacher and, later, school administrator. Leaving his academic career behind, he turned his attention to making people laugh on a full-time basis. As Solomon himself once joked, "I was sick and tired of the regular paychecks, the prestige, and the educational glamour of an administrator's life…so I decided to get on the road and make 30 dollars a show."
My Mother's Italian, My Father's Jewish and I'm in Therapy was Solomon's first full-length play, into which he incorporated some of his best jokes, character voices, and sound effects. The show opened on Nov. 3, 2006 at the Little Schubert Theater in NYC and went on to receive a number of awards including Best New Play from Broadway.com and Audience's Favorite Play from BroadwayWorld.com, in addition to a nomination for Solomon for Best Actor from the LA Drama Critics Circle.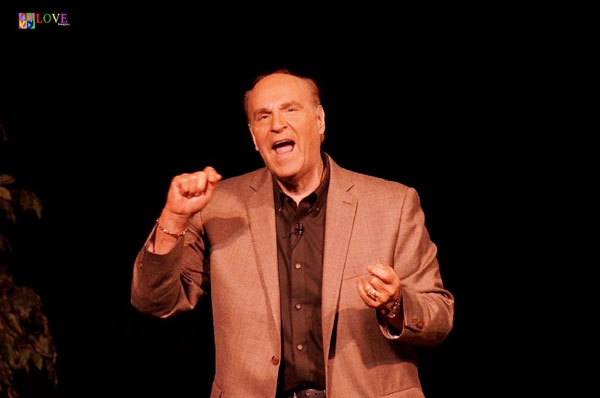 In this fast-paced production, Solomon uses his penchant for storytelling, dialects, and sound effects to tell the hilarious narrative of his upbringing. Providing his audience with an uproarious depiction of life with his family, the audience relates and reacts with nonstop chuckles, guffaws, and belly laughs.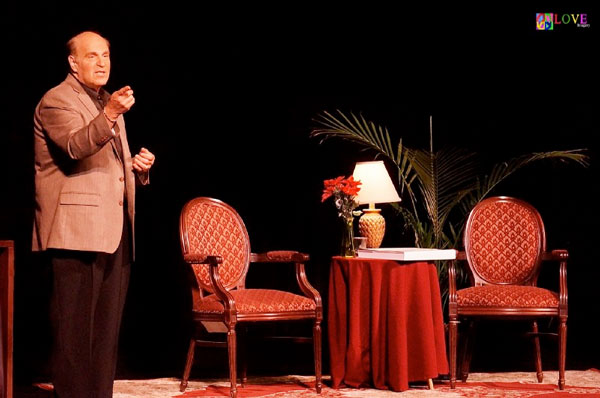 A combination of stand-up comedy and story theater, My Mother's Italian… is the perfect vehicle for Solomon to take his viewers back in time and share details of his trials and tribulations growing up in a heterogeneous family.
As such, not only does he talk about life with his Jewish father and his Italian mother, he also introduces the audience to a variety of colorful characters from his youth on both sides of his family, notably his beloved grandmother. We also come to know more recent family additions including Solomon's ex-wife and daughter, not to mention his psychotherapist's secretary, whom we get to experience in the form of a disembodied voice Solomon speaks to via an office intercom.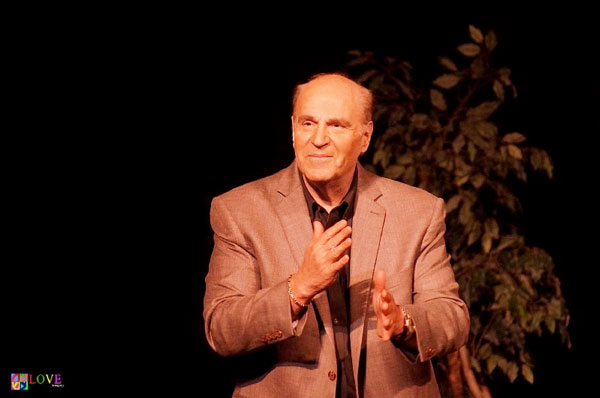 Although Solomon's show about growing up in NY has played everywhere from Pheonix to San Diego to Toronto to South Africa, Solomon tells us that performing it tonight in Lakewood, NJ reminds him of a real-life connection he's long shared with the Garden State — his mother lived in Englishtown for 25 years and his sister lived in Hazlet for 20 years. With a lifetime of memories traveling to visit his family members in Jersey, Solomon reveals that, these days, he's "happy the Garden State Parkway doesn't have a toll every ten seconds anymore."
By the time Solomon has finished taking this audience on his captivating trip through his past, he has them standing on their feet applauding with smiles on their faces and a newfound spring in their step. As the theatergoers exit the Strand, they talk excitedly about his performance.
Mona from East Windsor exclaims, "He was funny. I related to all of it. My lungs got a good workout from laughing for two hours!"
Mona's friend, Cindy, from Jackson adds, "I loved it! He's hysterical," going on to wonder, "How can he remember that whole script and voices? The voices and sound effects are hysterical. It was fun to really laugh!"
Gene from Toms River concurs revealing, "He was hilarious. His delivery was great! It was unbelievable how he could make so many different voices and sound effects including the sound of his slippers and the zipping of his fly."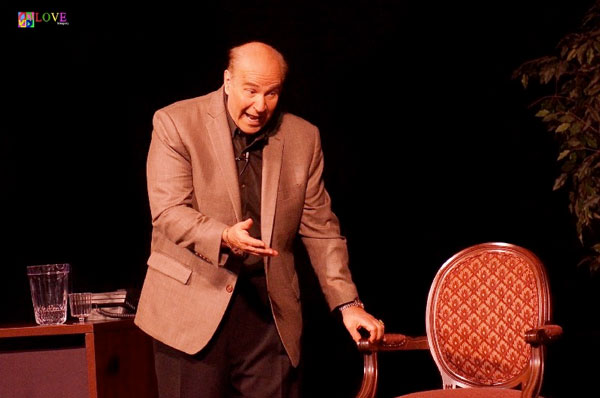 Carole, also from Toms River, agrees adding, "It was wall-to-wall laughter from beginning to end. I just giggled. It was so fast-moving that you just forgot about the plot, and his ability to change voices really made it interesting to me. In fact, I heard he's going to be back at The Strand next year and I'm going."
So even if your mother's not Italian, your father's not Jewish, and you're not in therapy, make it a point to get out of your comfy chair and attend an upcoming performance of My Mother's Italian.
Steve Solomon is sure to make you feel glad you did.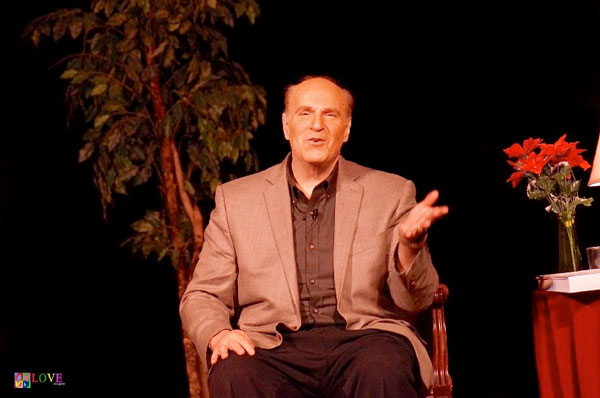 For information on future performances of My Mother's Italian, My Father's Jewish and I'm in Therapy — in addition to other Steve Solomon productions including My Mother's Italian, My Father's Jewish and I'm Home for the Holidays and Cannoli, Latkes, and Guilt…The Therapy Continues — please go to www.stevesolomon.net. For details on other upcoming events at The Strand — including Exit 82 Theater Company's version of It's a Wonderful Life on Dec. 1–3, 2016 and BCCT's version of A Christmas Story: The Musical on Dec. 9–11, 2016 — please go to www.strand.org.