Three Dog Night LIVE! at The Strand Lakewood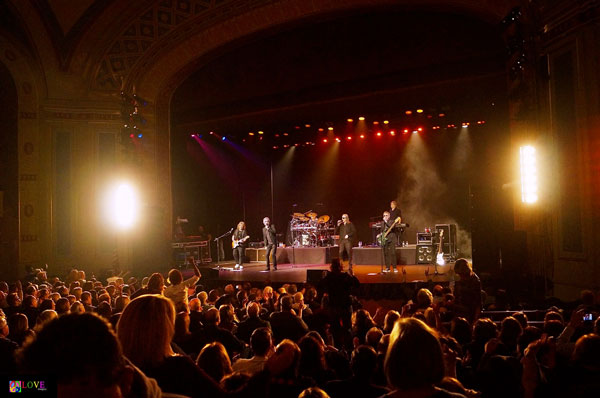 The huge crowd is settling in on this Friday, February 9, 2018 evening at Lakewood, NJ's Strand Theater. Everyone is getting ready for a Jersey Shore appearance of the legendary pop supergroup, Three Dog Night!
Three Dog Night was founded in 1967 with an unusual line-up which boasted three lead vocalists: Danny Hutton, Chuck Negron, and Cory Wells. While recording their first album, in 1968, the group made its concert debut at L.A.'s Whiskey a Go Go, where they received favorable reactions. The album, Three Dog Night, also became a success thanks to pop smashes including "One."
Over the years, the group went on to become world-renown for their pop hits, written by such gifted songwriters as Harry Nilsson, Randy Newman, Laura Nyro, Paul Williams, Elton John, Leo Sayer, and John Hiatt.
In the 1980s, Chuck Negron left the trio and, in 2015, Cory Wells died. Today, Hutton fronts the band, joined by singer David Morgan — formerly of The Association — and accompanied by musicians including the group's long-time guitarist Michael Allsop
At the Strand, concert presenter Jim D'Amico takes the stage to welcome the audience of all ages which also includes plenty of baby boomers.
D'Amico thanks the audience for contributing to Tommy's House, a charity he created in 2011 in remembrance of his late brother, Tommy. The charity provides temporary emergency housing, clothing, and referral services for homeless men and women in Passaic County and neighboring Bergen County, NJ.
He then introduces tonight's opening act to the stage: Eryn and Matt O'Ree.
Opening with the infectious "Hallelujah, You're Gone," Eryn's dynamic and soulful voice gets the audience's attention on this bluesy original.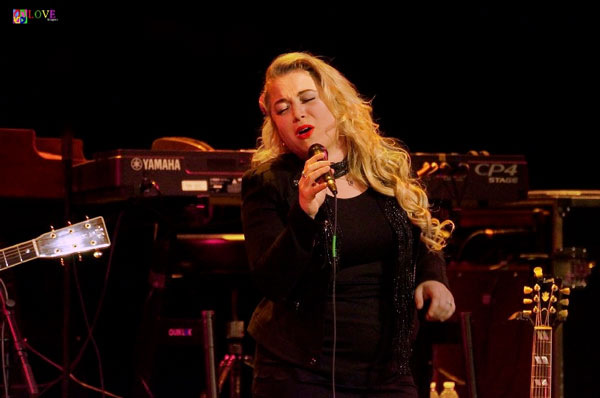 On the tune, she is expertly accompanied by her husband Matt on acoustic guitar.
Following audience cheers, Eryn greets the crowd saying, "Thank you so much — that's gonna be my upcoming single this spring."
Her bourbon-tinged voice sounding somewhat reminiscent of one of our favorite female vocalists — Joan Osborne — Eryn and Matt launch into another catchy original, "Just Jump." Then, grabbing a guitar, Eryn captivates the audience with her vocal performance on "Stranger in My House," its shuffle-like feel perfectly suited for a guitar solo by Matt.
After more cheers and applause, the pair plays Eryn's bouncy pop tune, "Running a Red Light."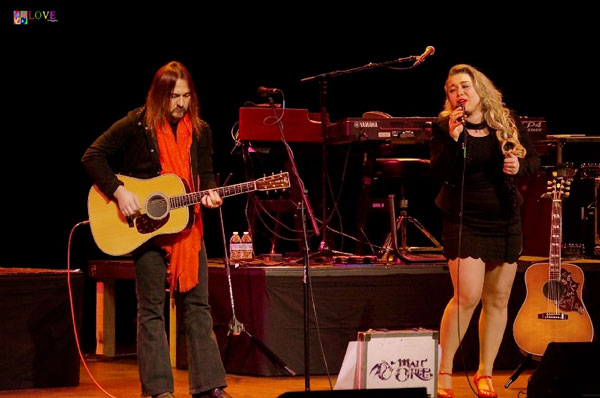 They conclude their set with both Eryn and Matt singing and playing guitar on a compelling cover version of Leonard Cohen's anthem, "Hallelujah." Using dynamics to great effect, the duo's vocals are poignant and, along with Matt's flamenco/jazz style acoustic guitar solo, they help to elicit a standing ovation from the whistling and cheering crowd.
Following a short intermission, D'Amico returns to the stage to introduce tonight's headliners, Three Dog Night!
Opening with an impressive instrumental fanfare, the spotlights shine on the current line-up of group members — founder Danny Hutton on lead vocals, David Morgan on lead vocals, Paul Kingery on lead vocals and bass, Michael Allsop on guitar, Howard Laravea on keyboards, and Pat Beautz on drums. The band opens their set tonight with a spirited rendition of Three Dog Night's 1971 pop tune, Paul Williams' "The Family of Man."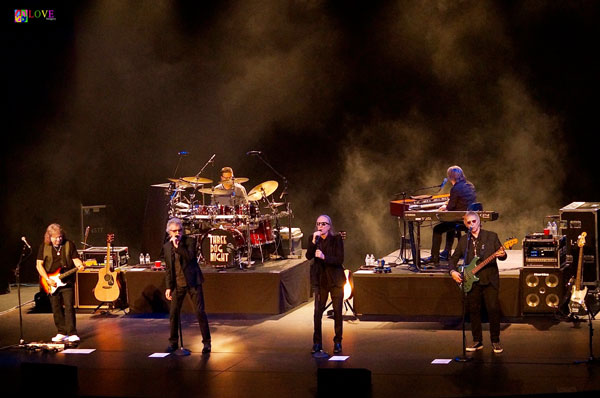 Singing "We're building a home for the family of man," the audience taps their toes, nods their heads, and dances in their seats to the happy beat.
Following cheerful applause, Hutton greets the crowd saying, "Thank you! We're gonna do a lot of Three Dog Night songs for you tonight, OK?"
The audience happily replies in the affirmative as the band launches into "Black and White." With the audience clapping along to the beat, Hutton recreates his original vocal — sounding clear and strong — despite the 46 years that have elapsed since the tune climbed to the top of the charts back in 1972!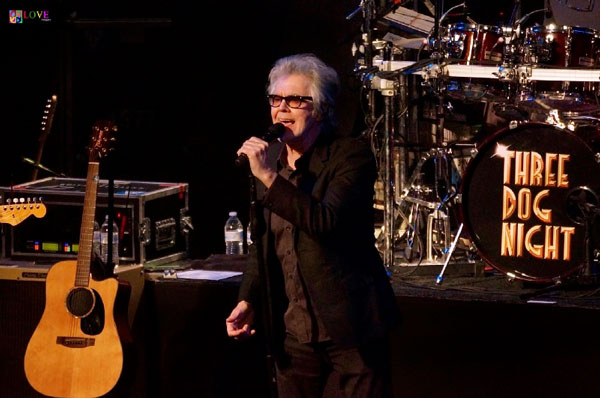 Hutton and David Morgan — also known for singing the theme song from TV's Who's the Boss — trade leads on Three Dog Night's 1971 #5 hit, "Never Been to Spain," a sultry Hoyt Axton composition which also has audience members happily singing along.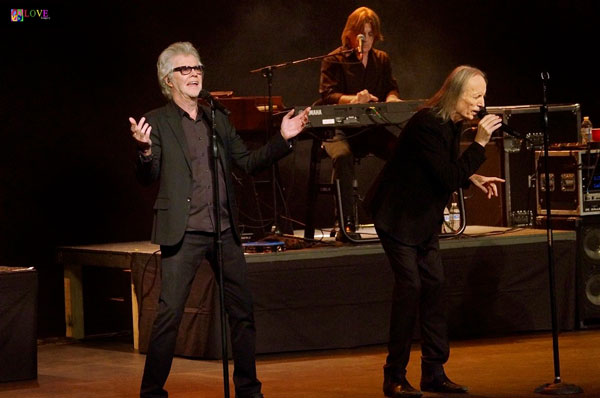 "Well, all right!" exlaims Morgan, as the musicians segue into the group's catchy 1973 #3 hit, "Shambala."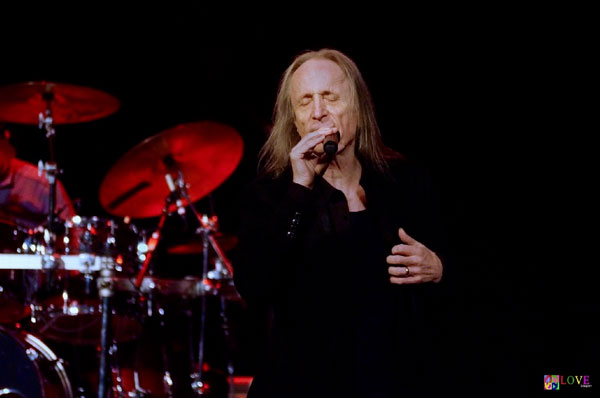 The audience members dance in their seats and enthusiastically sing along with the band's four-part vocal harmonies each time the "How does your light shine in the halls of Shambala" chorus comes around.
By the conclusion, one audience member is so excited, he can't help but shout, "Oh, my God!"
After performing one of their somewhat lesser-known tunes — 1970's "Out in the Country" — the group shifts into overdrive to perform their 1969 #4 hit, "Easy to Be Hard," a number from the musical Hair on which Hutton and Morgan energetically trade leads.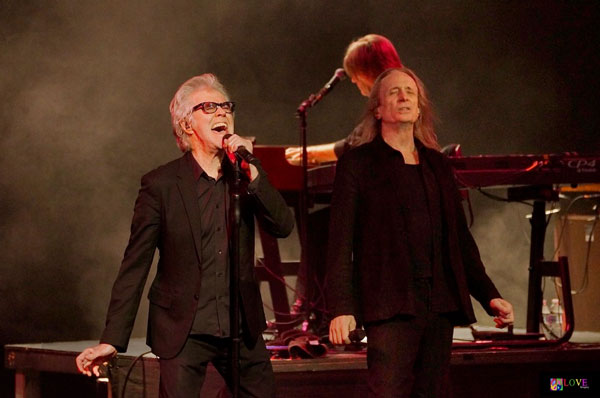 Following audience cheers, Hutton reveals, "We've been together a long time — about 50 years," before joking, "I never thought I'd live that long!"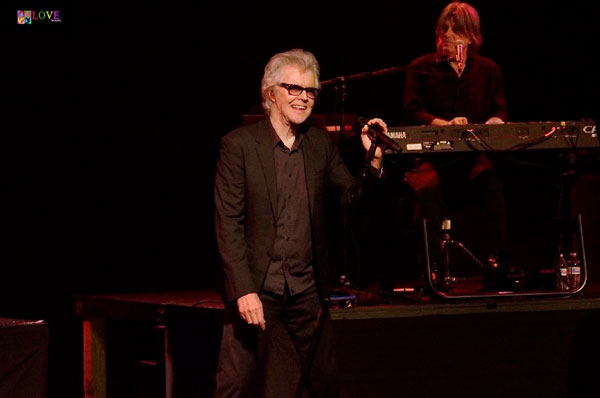 Acknowledging that the group has done a lot of shows over the past half-century which have included album cuts in addition to songs by other artists, Hutton explains that, tonight, "We're just gonna do our hits," noting, "We're lucky because we've had 21 consecutive Top 40 hits!"
Here, the band presents another lesser known tune — 1973's "Play Something Sweet (Brickyard Blues)" — which the audience clearly enjoys despite the fact that many don't appear to know it.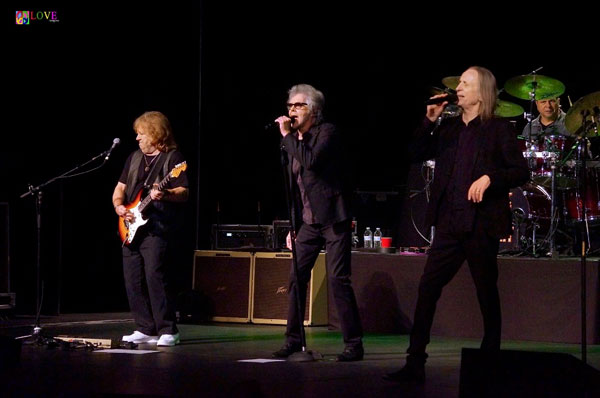 At its conclusion, Hutton announces, "Here's one you might be a little more familiar with."
The audience cheers as Three Dog Night performs their first gold record, 1969's "One." With bass player Paul Kingery taking the lead, the audience sings and claps along to this popular ditty written by Harry Nilsson.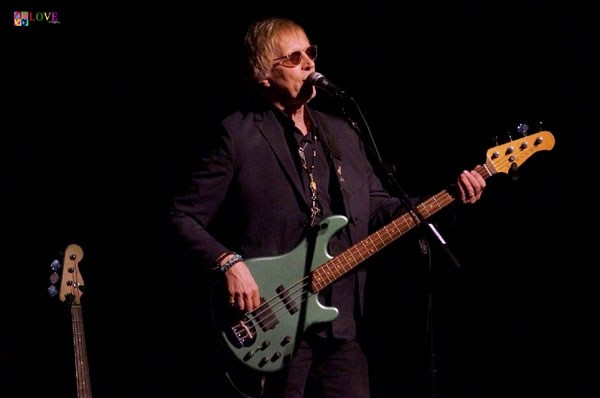 "This next song goes out to all the lovers in the audience," states Hutton as the band performs 1973's "Let Me Serenade You," a number where Morgan dances around the stage as he sings.
Stating, "Here's one in an old-fashioned style," Hutton electrifies the house with his vocal performance on the band's #4 hit from 1971, "An Old Fashioned Love Song."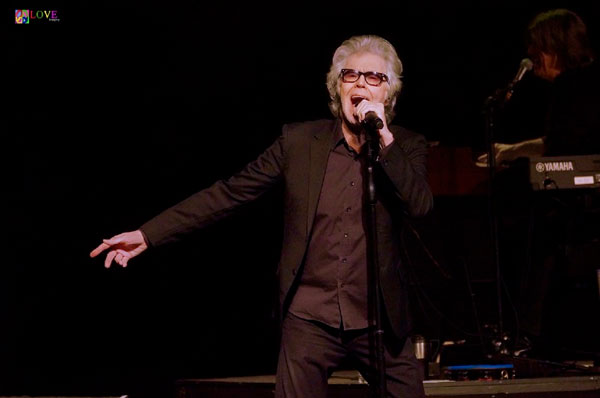 Guitarist Michael Allsop also impresses the crowd by recreating the original recording's banjo solo on his electric guitar!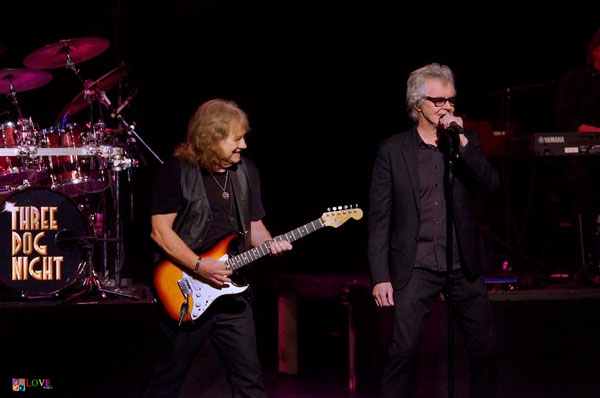 Following great applause, David Morgan takes the microphone to announce, "This is a song about what the blues are about — good times and bad," which, he explains, leads us to "three words — Just Keep Livin'"!
Here, Morgan performs one of the highlight numbers of the night — a stellar rendition of the 1974 Three Dog Night hit written by John Hiatt, "Sure as I'm Sittin' Here."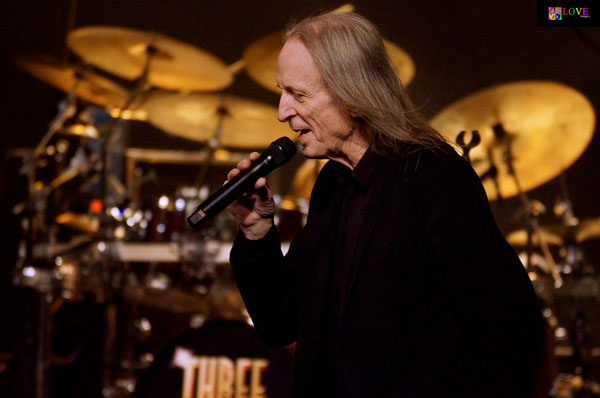 His bluesy voice ringing throughout the auditorium, Morgan literally sits down on the stage while crooning lyrics like, "Git up, ya git down/Ya git lost and then ya git found/Sure as I'm sittin' here/Sure as I'm sittin' here."
Following audience cheers, before they perform their next song, Hutton discloses, "It's got a crazy chorus." Then the group launches into another standout performance of the night — a powerhouse rendition of the band's 1970 #7 hit, "Liar." The tune features a soulful Howard Laravea organ solo in addition to a tasty guitar solo by Michael Allsop.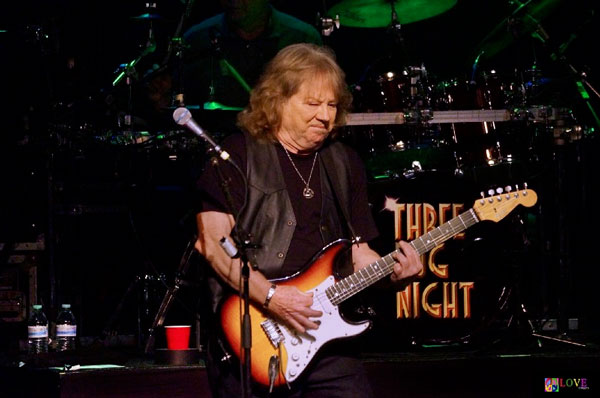 Lights flash as Hutton sings the powerful lead, accompanied by tight vocal harmonies all around.
Drummer Pat Beautz's lead vocal is featured on a tune written by Randy Newman — a song that, in 1970, catapulted up the charts to become a #1 smash for Three Dog Night, "Mama Told Me (Not to Come)."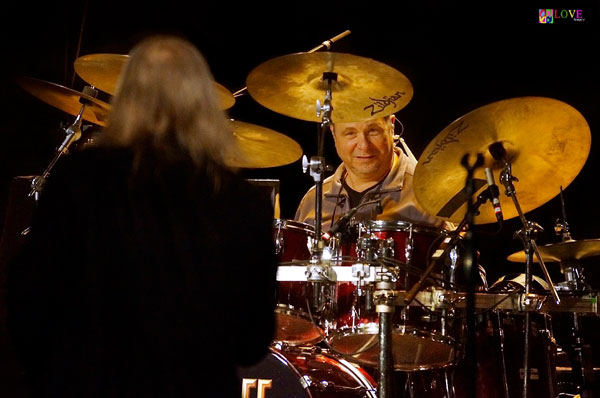 The musicians rock the house with a live rendition of their 1969 hit, "Celebrate." Singing "Celebrate, celebrate, dance to the music," the entire crowd is dancing at their seats or in the aisles before rewarding the group with a cheering standing ovation!
Taking leave of the stage, at first only the instrumentalists in the band return and keyboardist Howard Laravea performs a dramatic synthesizer solo.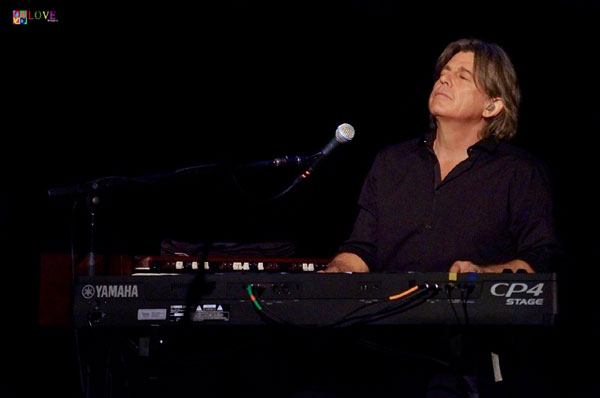 Soon, bass, drums, and guitar are added to the piece, which turns out to be an extended instrumental introduction to the group's 1969 Top Ten hit, "Eli's Comin,'" written by Laura Nyro.
Following excited cheers and applause, after explaining to the audience how difficult it is to introduce new material this late in a concert, Hutton announces, "We're gonna do one new song for you which is really special to us," stating, "This one goes out to the children."
Here, the group performs an a cappella rendition of their newest recording, 2009's "Prayer of the Children," a song with music and lyrics which are both enormously powerful and poignant.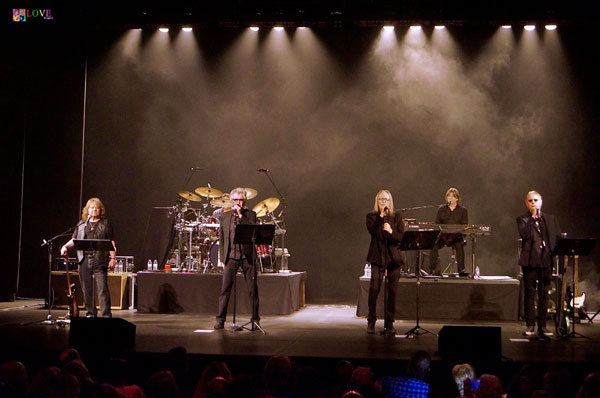 Singing in perfect harmony, "Can you hear the prayer of the children?/On bended knee, in the shadow of an unknown room/Empty eyes with no more tears to cry/Turning heavenward toward the light," the audience responds with yet another rousing standing ovation.
"God bless you!" exclaims Hutton before the group segues into its final song for the evening, Three Dog Night's 1971 mega-chart-topper, "Joy to the World." As the crowd joyously dances, claps, and sings along with every word, Hutton and the group respond to all with a heartfelt, "Thank you! We love you!"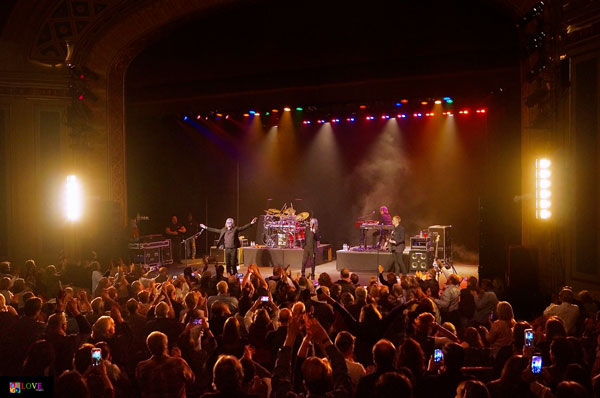 For more on Three Dog Night, please go to threedognight.com. For further information about James D'Amico's charity, Tommy's House, please click on tommyshouse.com. To learn more about other great concerts at The Strand — including Pop, Rock and Doo Wop LIVE starring The Duprees, The Del-Satins, The Mello-Kings, The Mystics, and more on Mar. 1; The Lettermen on Mar. 10; Tavaris with Harold Melvin & the Blue Notes on Apr. 13; and The Grass Roots, Paul Revere's Raiders, and The 1910 Fruitgum Co. on Apr. 28 — please go to strand.org.
Photos by Love ImagerySpotlight Central. Your source for Jersey entertainment news and reviews
Love Imagery Fine Art Photography. all you need. peace/love/flower/power